Athens
/
Attractions
/
Panathenaic Stadium
Panathenaic Stadium in Athens
Stadium Panathinaiko used at the Olympics in 1896
Stadium Panathinaiko is the Panathenaic stadium in Athens which was used for the Olympic Games in 1896.
Info Stadium Panathinaiko

Address
Vasileos Konstantinou Avenue (opposite the statue of Myron Discobolus). Nearest metro station is Syntagma, from where you walk through the National Garden and after 600 meters you arrive at the stadium.
Admission

Tickets 5 €
Students and 65+ 2.50 €
Under 6 years free entrance

Hours

March - October: 8:00 am – 7:00 pm
November - February: 8:00 am – 5:00 pm

Website
panathenaicstadium.gr
Panathenaic Stadium
The Panathenaic Stadium, also called Stadion Panathinaiko, was used as the Olympic stadium during the Olympic Games in 1896. These were the first modern Olympic Games. However, the stadium was not built specifically for these Olympics. In 330 BC there was a stadium where the Panathenaic games were held on the same site. This was a smaller variant of the Olympic Games hosted in Athens.
In 1895, the old stadium was rebuilt to accommodate the modern Olympic Games to be held the following year. The stadium was designed by architects Ernst Ziller and Anastasios Metaxas. At the stadium you will also find a statue of Yioryios Averof. He paid for much of the expensive marble that the building is made of. The stadium can accommodate up to 80,000 spectators. Before the renovation this was about 50,000. It is a fairly modern building compared to the many old buildings and remains that you find in Athens.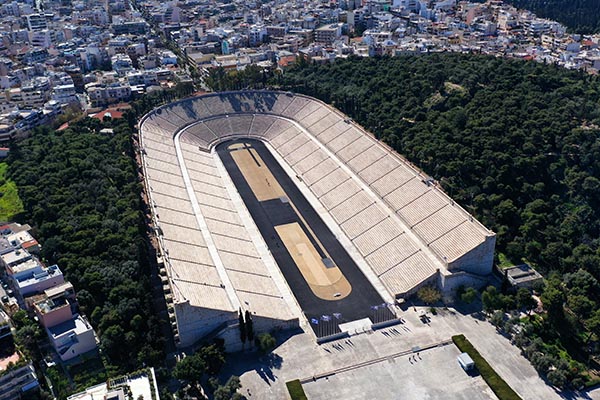 Stadium Panathinaiko in Athens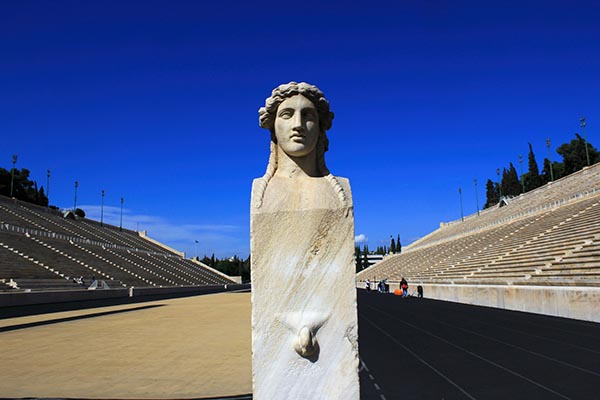 At the Panathenaic Stadium of Athens
The Panathenaic stadium can no longer be used for all sports that are played today. For example, the football club does not play in this narrow stadium, but in the more modern Olympic stadium that was built for the Olympic Games in 2004. The Panathenaic stadium is still used. For example, it was the finish place and the opening place for athletics championships. During the Olympic Games in Athens in 2004, it was also the site of archery and the finish of the marathon. Today, the Panathenaic Stadium is only used as a place of interest and no sports competitions take place anymore.
---
Where is the stadium located in Athens?

Our readers say
4.8
(95.85%)
7
reviews
July 11, 2023
Ryanne

: "

We had a fantastic holiday in Athens and Greece because of the interesting tips for sightseeing, tourism and activities in Athens.

"